How did Faire Wholesale achieve its notable standing in the retail sector?
A clue lies in its recent valuation, which impressively reached $12.4 billion and made headlines in Forbes.

This review will dissect Faire's journey, its unique offerings for independent brands, and its competitive edge against platforms like Etsy and Tundra.
Join me for an in-depth exploration of Faire Wholesale's landscape.
Let's dive in.
Introduction to Faire
Faire Wholesale has emerged as a pivotal player in the B2B online wholesaling space. But what catalyzed its rise during these transformative times?
Historical Context: Faire became the go-to platform for B2B wholesalers and retailers, especially during the pandemic.
E-Procurement Evolution: They've innovated their e-procurement processes, streamlining the connection between wholesalers and retailers.
Recent developments highlight its growth trajectory:
Sales Surge: B2B marketplace sales soared to $112.0 billion in 2022, marking a 100% increase from the previous year.
Faire Market: Launched in 2020, this online trade show became a hub for retailers and brands during the pandemic's peak.
Retailer Engagement: An impressive 53,000 retailers made purchases, and 26,000 brands received orders during the Faire Market event.
And SimilarWeb shows it skews slightly towards a female customer base and the 25-34 demographic:

With its commitment to enhancing the B2B retail experience and its continuous adaptations to market demands, Faire Wholesale's journey is one of resilience, innovation, and growth.
Is Faire Wholesale legit?
Faire Wholesale's legitimacy in the B2B marketplace is undeniable, and its actions and partnerships speak volumes.
Support for Retailers: The platform's initiative to provide over $60 million in inventory credit to small businesses emphasizes its commitment to supporting the retail ecosystem.
Potential Shopify Collaboration: Talks of a potential investment from Shopify—a leading e-commerce platform—further attest to Faire's credibility and growing influence in the industry.
Open With Faire: This initiative, rolled out in 2021, offers up to $20,000 in startup inventory credit to qualified applicants. It's a testament to Faire's commitment to leveling the playing field for new businesses, especially during their foundational stages.
Moreover, Faire's ascent to a "unicorn" status within just two years of its inception and its transformative approach to aiding small retailers further solidify its legitimacy in the B2B marketplace.
How does Faire work for independent brands?
Faire Wholesale operates as a bridge, connecting independent brands to a vast network of retailers. But how does this platform function for these brands?
Platform Access: Independent brands can sign up on Faire, gaining exposure to a wide array of retailers.
Risk-Free Introduction: To encourage retailers to explore new brands, Faire offers free returns on all opening orders. This ensures that retailers can try out products without any financial risk.
Flexible Payment Terms: Faire introduces a "Buy now, pay later" system, offering net 60 payment terms. This allows retailers to stock up on inventory without immediate upfront costs.
By providing these features, Faire ensures that independent brands have a smooth and beneficial experience, fostering growth and expanding their reach in the market.
Faire commission structure
Understanding Faire's commission structure is essential for brands considering the platform. Here's a breakdown of how it works:
No Upfront Costs: Joining Faire is free. Brands only incur costs when they make a sale through the platform.
Faire Direct Orders: Brands pay 0% commission on orders from customers they bring to Faire through their personalized Faire Direct link. This allows brands to leverage Faire's platform benefits without the added commission for their existing clientele.
Marketplace Orders: The standard commission rate for orders originating from Faire's marketplace stands at 15%. Additionally, for retailers discovering a brand on Faire for the first time, there's a one-time new customer fee of $10—future reorders from that retailer will only have the standard 15% commission.
The commission fees support Faire's operational costs, ensuring a seamless experience for both retailers and brands. This includes marketing efforts, retailer verification, and the development of tools to enhance business operations.
Pros and cons of Faire Wholesale
While Faire Wholesale offers a unique platform for brands and retailers to connect and transact, it's essential for users to be aware of both its strengths and limitations.
Pros:
Broad Exposure: Faire provides brands with access to a vast audience of potential buyers, reducing the need for extensive advertising.
User-Friendly Interface: The platform is designed for ease of use, allowing brands to set up accounts and start selling with minimal hassle.
Equal Opportunities: Faire offers a level playing field, ensuring that all sellers, regardless of their size, have equal chances to succeed.
Broad Supplier Network: Faire offers a platform where brands can connect with a diverse range of suppliers.
Net 60 Payment Terms: This feature provides retailers with a 60-day window to settle their accounts, aiding in cash flow management.
Fair Market Discounts: Periodic "Fair Market" events allow retailers to avail discounts on products.
Insider Free Shipping: For a subscription fee, the "Insider" program offers free shipping from participating brands.
Cons:
Commission Concerns: Faire's commission fees, especially the 25% on the first order, can be a significant cut into a brand's profits.
Pricing Consistency: Brands are required to maintain consistent pricing across all platforms, which can limit pricing strategies and flexibility.
Intermediary Role: As an intermediary, Faire can sometimes hinder the direct relationship between brands and their customers, potentially affecting brand loyalty and customer experience.
Inflexibility with Net 60: While I listed it as a Pro, Faire is also strict with its Net 60 payment terms. Even slight delays can lead to penalties or loss of credit privileges.
Customer Service Issues: One YouTuber reports that over time, there has been a decline in the responsiveness and efficiency of Faire's customer service. And other customers' comments seem to have the same sentiment.
Tundra vs Faire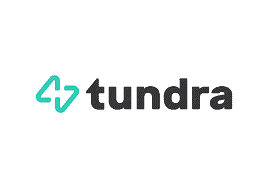 When it comes to choosing the right wholesale marketplace, both Faire and Tundra stand out as prominent choices.
But how do they differ?
Platform Focus:
Faire: Known for its unique, curated collections of artisan-made items, it's the largest in this space. With 250,000 retailers and 30,000 brands from over 80 countries, Faire is the go-to for many independent brands and makers.
Tundra: A more modern marketplace with a focus on wholesale for small and medium-sized businesses. It's not just for artisans, so you'll find a broader range of products.
Commission Structure:
Faire: Charges a commission of 15% + $10 fee on opening orders and 15% on reorders.
Tundra: No commission or membership fees. Brands pay for ad space to stand out.
Geographic Reach:
Faire: Primarily focuses on North America.
Tundra: Offers worldwide shipping, giving brands a broader market reach.
Buyer Base:
Faire: Attracts small, local retailers.
Tundra: Mixes big-name buyers with smaller ones, potentially offering a wider audience.
Choosing between Faire and Tundra depends on a brand's goals, priorities, and aesthetic. Both platforms have their strengths and challenges, and it's essential to weigh these factors before making a decision.
Etsy vs Faire
Etsy and Faire, while both being online marketplaces, cater to different audiences and offer unique features. Here's a breakdown of their distinct characteristics:
Platform Recognition:
Etsy: Highly popular, with a 4.4 rating from 83 reviews, primarily known for artisanal crafts.
Faire: Holds a 4.2 rating from 51 reviews, emerging as a favorite among brands and retailers.
Key Features:
Etsy: Offers features like free shipping, PayPal and Apple Pay support, and international shipping.
Faire: Stands out with free return policies and price matching.
Ethical and Sustainability Commitments:
Etsy: Recognized for positive brand values.
Faire: Emphasizes ethical supply chains and sustainability.
While Etsy is a hub for craft enthusiasts, Faire caters to a broader spectrum of brands and retailers. Making a choice between the two depends on individual brand goals and target audiences.
Wrapping Up
Throughout this review, we've highlighted Faire Wholesale's growth trajectory, its unique offerings for independent brands, and its competitive positioning against platforms like Etsy and Tundra.
For those looking to further their expertise in the import sector, The Import Bible Book offers valuable insights. Additionally, consider exploring our resource page for more tools and information to give you a helping hand.
Knowledge is power, and with the information shared, we hope you're better equipped to navigate the online wholesale domain.